Minister Jain showed some improvement on Thursday but his fever did not subside. The 55-year-old minister was getting oxygen support on and off as per requirement, but later he was moved into Intensive Care Unit after he developed complications. His Oxygen level hit 88 well below normal 95 and has also developed breathing problem.
Earlier on Sunday, Jain attended a high-level meeting on coronavirus situation in the national capital, chaired by Union Home Minister Amit Shah, which was also attended by Delhi Lt Governor Anil Baijal, Delhi Chief minister Arvind Kejriwal, his deputy Manish Sisodia and Union Health Minister Harsh Vardhan. Sources in Delhi government on Wednesday said contact tracing of people who interacted with him in the last couple of days has started, and they will be quarantined as per the advice of doctors. Will all these Ministers be placed in quarantine?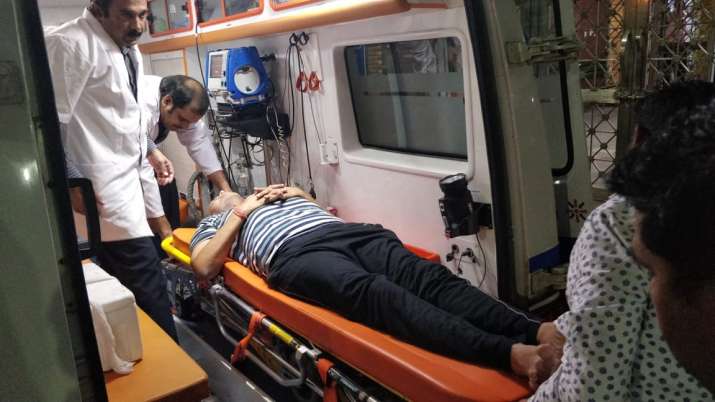 Yesterday later in the night, Jain decided to move to a private hospital in South Delhi for further treatment. Thus assuring the public that the Government Hospital are not capable of handling serious cases. Jain is being administered with convalescent plasma, as per a release by Max Hospital.

As health Minister Jain had called this very private hospital (different branch) as negligent and cancelled it's licence in the year 2017.
Life is a full circle. This circle is the karma.