History has a tendency to repeat itself. People have tendency to forget history, again and again. What is happening in Ukraine is not new. Nor is it the first war. In short Ukraine is war of USA(NATO) by proxy in which it has pumped 45 billion dollars so far. It will continue till USA pumps dollars into this war.
India's neutral stance:
India has chosen to stay out of conflict in Ukraine and not to support anybody. It has chosen it's own side to take advantage of the situation. What is surprising however, is that the USA and Europe had expected that India will support them? Why?
Watch the official response of India's Minister of External Affairs:
In 2014 USA inspired regime change saw installation of Zelensky as its President. Victoria Nuland over saw this operation. Some of her telephone conversations were leaked earlier in the year.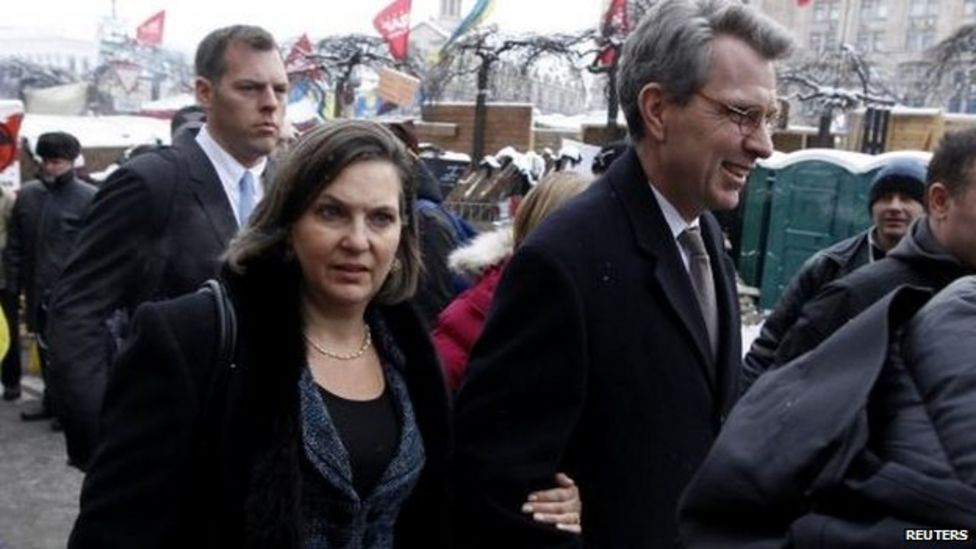 This operation was similar to the similar colour revolutions in many countries in the Middle East in past 7 decades by USA. The fancy name of Arab Spring was a nice touch.
Before that UK had done the same to India by creating Pakistan and installing it's stooge Mohammad Ali Jinnah as its governor general. (Details from the Transfer of Power documents have been extracted by Wali Khan in his book tittled 'Facts Are Facts'.) The torch of this operation was carried forward by USA which spoon-fed its dictators with aid, provided arms to it, ignored genocide of Bengalis in East Pakistan and threatened India with its nuclear power in 1971 when India was reeling under the influx of ten million refugees from East Pakistan. IMF has granted aid to Pakistan on 21 occasion. There is no other example such generosity.
Now the west has sought to create another Pakistan on the back of Russia. The behaviour of Zelenski is similar towards its Russian speaking population in Ukraine as is the behaviour of the rulers of Pakistan towards it's minorities especially Hindus.
The human rights watch simply miss the Pakistan when its looks at human rights abuse in the world. Pakistani movies abuse 'Hindu' with expletives in its movies and there is complete silence. (Read about movies here in an article by Vashi Sharma.)
This is the headline of CNN on one incident reported on last Thursday:
The mutilated body of a Hindu woman was found in a field Thursday in southeastern Pakistan, police said, as they investigate her alleged murder in the latest suspected attack against minorities in the Muslim-majority country.
Click on above link to read in detail. This is neither the first nor the last of such incident. It happens in the land of pure hatred on daily basis. Who has spoken for the helpless minority? Europe? USA? UN?
Karma is not a b**h. It is a consequence. The problem is people fail to notice. What is happening in Ukraine is not Ukraine 1.0. It is Chechnya 4.0. Please google and see what had happened in Chechnya, Georgia and Crimea, in the past. Same provocation and same response from Russia.
The only difference this time is that the border of Ukraine is connected to Europe and that makes western help easy. But this also means that this war will go on almost 'forever' as the western plan to cripple Russia by its sanctions does not seem to have desired effect. Rouble is strong as ever and inside Russia there is no hyper-inflation. The heat is felt by Europe as it is forced shell out fuel prices which are quadrupled and USA is laughing on it's way to collect it. Industries are making a move to USA as it is offering incentives to industries moved to America.
This remind the famous quote of Henery Kissinger:
"To be an enemy of America can be dangerous, but to be a friend is fatal."
Europe is paying the price of friendship.
Future:
Predicting future is difficult but one thing is visible that in its greed, USA does not come out in shining colours. The USA was already in poor light due to the way it exited Afghanistan, now it's super power status is in danger. Its weaponisation of swift (dollar exchange) has made the dollar a suspect currency. This has made nations to sit up and seek alternatives which may prove harmful for USA's interests. As per some reports Central Banks of USA and China have started dumping US Bonds.
All this when USA has its debt touching the roof set by Congress at 31 trillion USD and it may soon have to be approached to raise this ceilings. The future boring would be difficult if the USD become a suspect in the eyes of International Community.
There is more to see in 2023. Lets hope for the best and prepared for the worst.
💐🦚।। नववर्ष की शुभकामनाएं।।🦚💐
नववर्ष 2023 आपके और परिवार के लिए सुख, समृद्धि और शांति से भरपूर हो।