Crowds have gathered in north Delhi who claim to be farmers and they are protesting recent changes in law. It is doubtful if the crowd is actually farmers or they are here on hire as hiring crowds for agitations is a open secret. Read more about it here.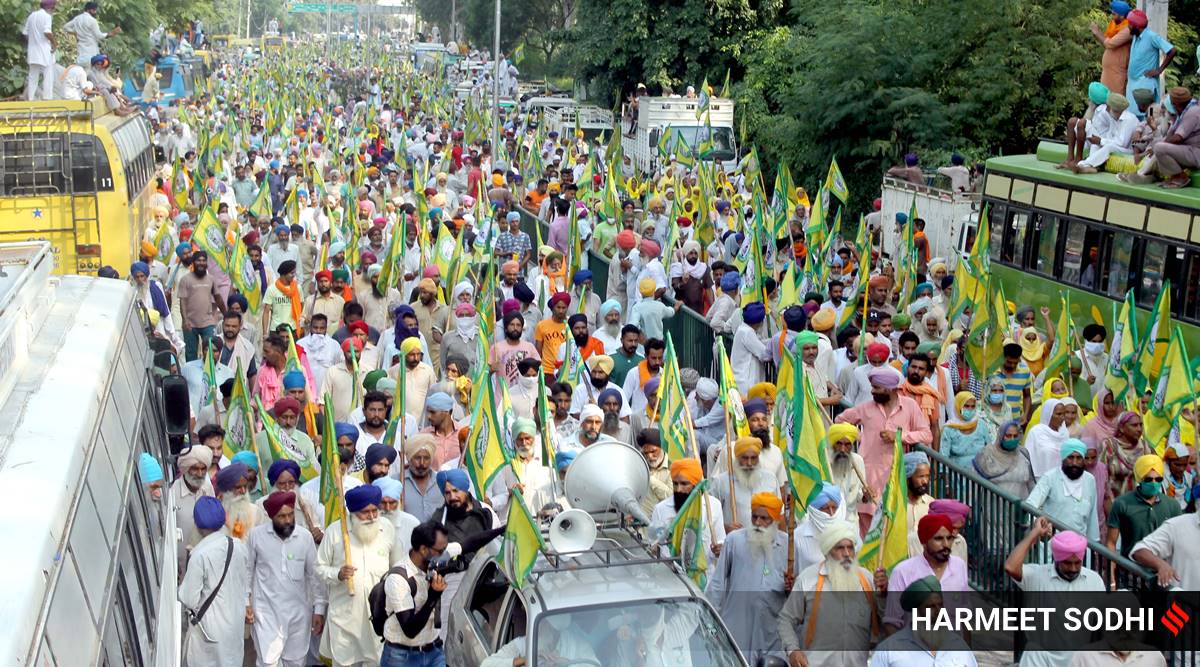 The cause of protest:
The alleged farmers are demanding a roll back of the Farmers' Produce Trade and Commerce (Promotion and Facilitation) Ordinance, 2020, the Farmers (Empowerment and Protection) Agreement on Price Assurance and Farm Services Ordinance, 2020 and the Essential Commodities (Amendment) Ordinance, 2020.
These laws had created artificial monopoly in favour of stipulated "Market Committees" where the farmers were legally obliged to sell their produce. This means there was serious restriction on the farmers right to sell their produce. Now this monopoly has been removed. Like any other business, the owner is free to take decision to sell the produce to any person on their choice including 'Market Committee."
Fear and logic behind it:
Their logic for protest is that the farm unions have expressed the apprehension that by allowing the farming agreements, the big players and companies will capture the farming which will harm the small and marginal farmers.
They fear that once the private grain markets are established, the traditional grain markets will become history. The farmers will have to depend on corporations and private firms.
Freed prisoners want to get back into prison.
Fears and apprehensions do not make good reason to change the law. Changes happen on apparent results. There are many regions/states in which these legislative changes are already in effect viz. Bihar and Gujarat. In any case the present system is there to follow if they like. How come if you lay down a new road to a town, people may demand that it may be closed? They are free to use old road, after all.
It can happen only in India that people who have been freed from the yoke of monopoly are protesting. Most people are here to support monopoly of 'Market Committee' even if they do not support. But then, the crowds have no brain but only force of their momentum. It is more so with crowd hired for the purpose. There are also material on social media that Islamist and Communists are part of this crowd.
It was for this reason that their were tear gas and water canons were employed on the crowds so that only thin majority of committed people may enter Delhi. That is why after two days of hold up at border this crowd ha been permitted to enter North Delhi.